When you buy a shade for a new lamp or for a lamp that you already have you need to make sure to choose the right size. You can use a tape measure to determine the bottom and top diameters and also the vertical height. These few measurements will help you to make the right decision and not end up with a lamp shade that is too large or too wide. All tops and bottoms are measured by their diameters
They are measured by the top, bottom, and sides.
If measuring an oval lamp shade, measure the diameter at the widest part and also at the smallest, and make a note of these two measurements. Do the same for the bottom of the shade if this is wider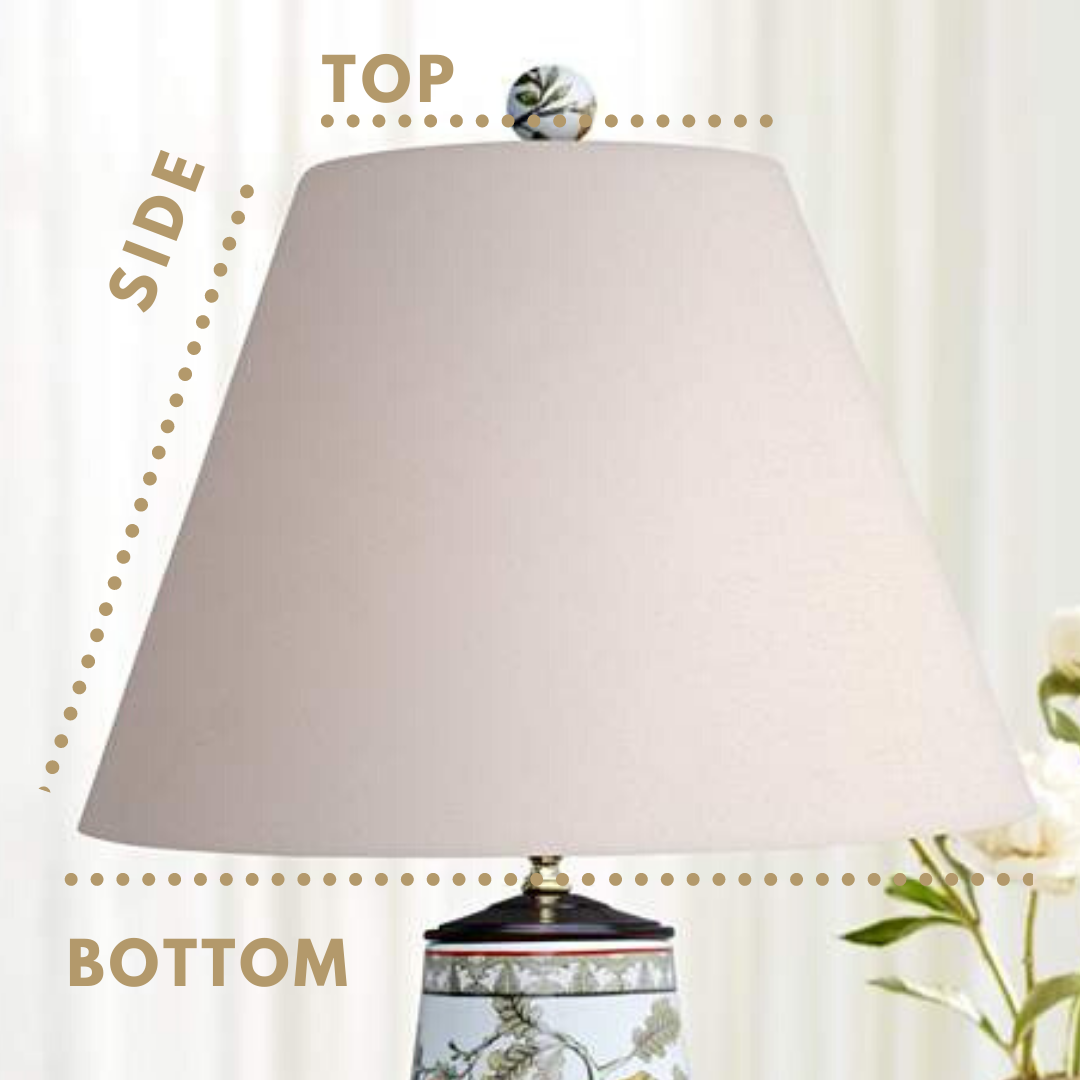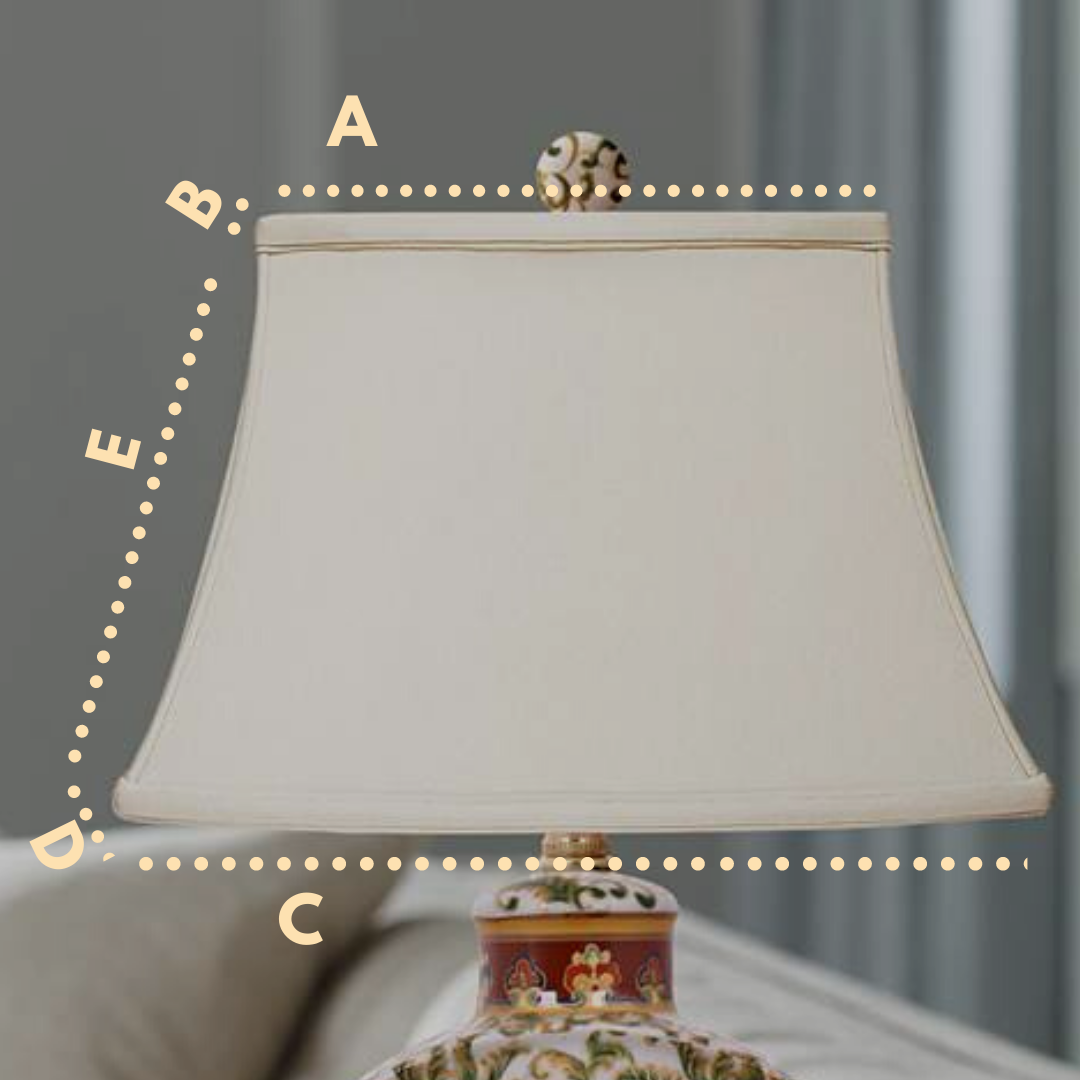 Square, rectangle and oval shaped lamp shades
They are all measured by top x bottom x sides. This method of measuring also applies to tapered lamp shades with a smaller diameter at the top than at the base of the lampshade.