PAY STOCK PRICE
FOR CUSTOM WORK
How does it work?
1. Choose the shape
EEMPIRE LAMPSHADE SHAPE
Empire shades have the most classic lampshade shape, they have the smallest variance between top and bottom. This style is extremely versatile and widely used.
EEURO LAMPSHADE SHAPE
Euro shape lamp shades have an elegant design aesthetic. They are transitional shapes that go well with either classic or modern decor. Euro lamp shades are a beautiful mix combination of the modern drum and classic empire lamp shade styles.
2. Choose the size
3. Choose the pleat style
RREGULAR OPEN BOX PLEAT
This is a classic pleat and it is used for traditionally styled lamps for a more formal look.


OOPEN BOX PLEAT WITH SPACE
This type of box pleat is an interesting variation of the regular open box pleat. It has an interesting striped effect when the light is on because of the space in between each pleat.
FFLAT/KNIFE PLEAT
This type of pleat has an increasingly elegant appearance with more frequent dark and light areas. Depending upon the fabric color, it may appear less translucent.
3. Choose the material and color
HABOTAI SILK - BLACK
HABOTAI SILK - GRAPHITE
HABOTAI SILK - TEAL
HABOTAI SILK - SYMPHONY BLUE
HABOTAI SILK - OAK WOOD
HABOTAI SILK - CAMEL
HABOTAI SILK - DARK MOCHA
HABOTAI SILK - DARK MOCHA
HABOTAI SILK - WHITE
HABOTAI SILK - CLARET

LINEN - BONE

LINEN - WHITE

Design a Custom Euro Shape Lampshade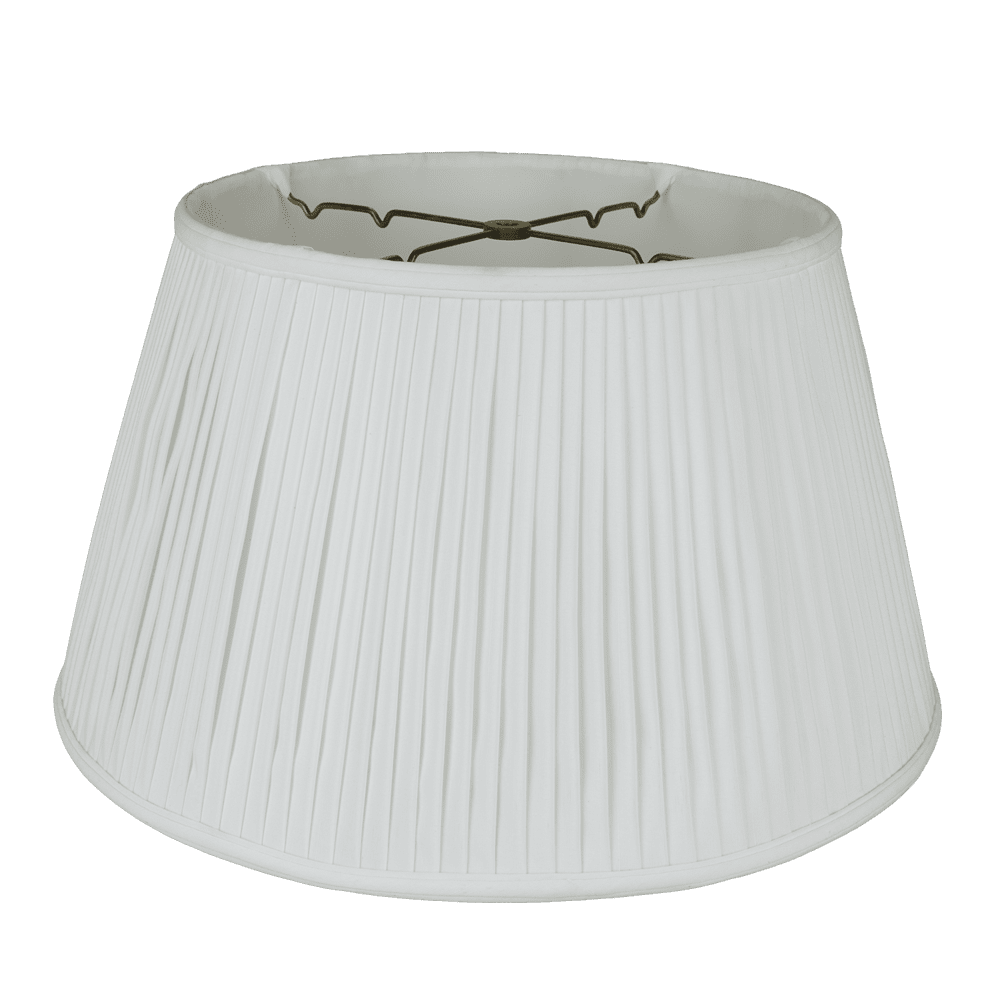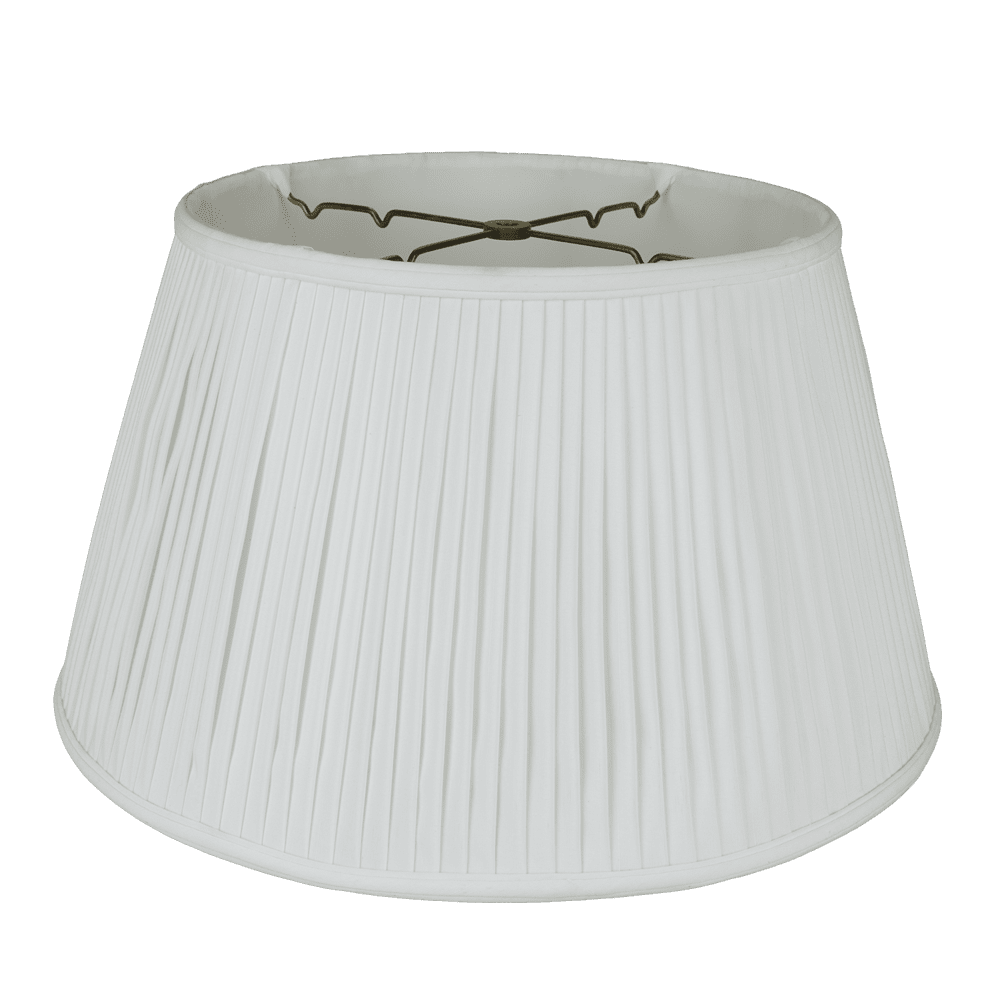 Custom Euro Style Lamp Shade 12''
$291.99
Washer: Recess/Drop ½
Once an order is in production, a cancellation will not be allowed
If any changes will be needed to orders already in production, it may increase the lead time
A customized item is not allowed to be exchanged nor returned
Up to 5 weeks delivery
View details
Custom Euro Style Lamp Shade 14''
$311.99
Washer: Recess/Drop ½
Once an order is in production, a cancellation will not be allowed
If any changes will be needed to orders already in production, it may increase the lead time
A customized item is not allowed to be exchanged nor returned
Up to 5 weeks delivery
View details
Custom Euro Style Lamp Shade 16''
$331.99
Washer: Recess/Drop ½
Once an order is in production, a cancellation will not be allowed
If any changes will be needed to orders already in production, it may increase the lead time
A customized item is not allowed to be exchanged nor returned
Up to 5 weeks delivery
View details
Custom Euro Style Lamp Shade 18''
$351.99
Washer: Recess/Drop 1''
Once an order is in production, a cancellation will not be allowed
If any changes will be needed to orders already in production, it may increase the lead time
A customized item is not allowed to be exchanged nor returned
Up to 5 weeks delivery
View details
Join Our Community @orientallampshade